Car key replacement needed, or locked out of your car in Sacramento? Call 24Hour Locksmith Sacramento at 916-304-5723 to be serviced by a reliable Automotive Locksmiths!
We will get to you in 20 minutes. You can trust us 24/7 with our flat rate of $19 service call! You will get your car keys replaced and car doors unlocked right on the spot.
New Car Keys
We offer different kinds of keys for your car.
Transponder and VAT Keys
Glove Box and Trunk Keys
Valet and Low Security Keys
Keys are a simple thing for us to do at 24 Hour Locksmith Sacramento.
We have the right people and the right equipment to make you the exact key you want for your car. Call us when your keys are lost, and we will replace it in minutes.
What is even better is that our keys all come with a 90-day warranty so you'll have time to test your new keys.
Automotive Locksmiths and Lock Out Services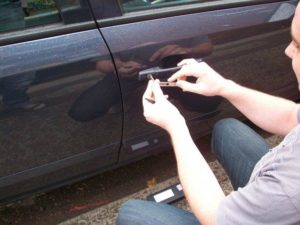 Car lockouts are now easy to deal with when you are in the metro, because 24 Hour Locksmith Sacramento will be here to help.
There is no need to make attempts of unlocking your car yourself. Just let our professional automotive locksmiths unlock your car without causing any damage to your vehicle.
24 Hour Locksmith Sacramento is open round the clock and is always here when you need us!
Ignitions
We can give you the kind of help you need for your ignition.
Ignitions Repairs and Unjamming
Rebuilt and Rekeyed Ignitions
Ignition Key Extractions
Car ignitions are another thing that we know very well. Ignition problems may be simple or complex, but our automotive locksmiths can always work them out.
These professionals can unjam, repair, and rebuild ignitions as well as extract keys that may have gotten stuck.
Just like our other services, all ignition work comes with a 90-day warranty.