With our 24 hour service that covers all of the Sacramento metro, 24 Hour Locksmith Sacramento is available to rekey your locks anytime you need.
Call us now and we'll be there in 20 minutes or at any appointed time you choose.
Our rates start from a minimum of only $19 per lock!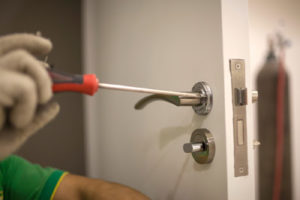 What Is A Lock Rekey?
Most common locks contain a certain set amount of pins inside. When a key, with ridges, is inserted into the lock, the pins are moved by the bumps on the key. Basically, the key pushes the pins in a matter that allows the lock to turn and be locked or unlocked.
In a rekey procedure the locksmith changes the combination of the pins within the lock. The current key then will no longer work with the adjusted pins, and a new key will have to be made. And there you have it, upgraded security without the need to change the lock!
When Should I Rekey?
Rekeying is great for when you want to upgrade your security but don't want to change the locks that you already have installed.
For business owners, it's always a great idea to rekey after the loss of an employee who may have had keys to your business.
If you are a new home owner you may want to rekey your locks, as you never know who may have obtained copies of your new home's key.